Roundups is named amongst Best Fintech Companies in TechRounds FinTech50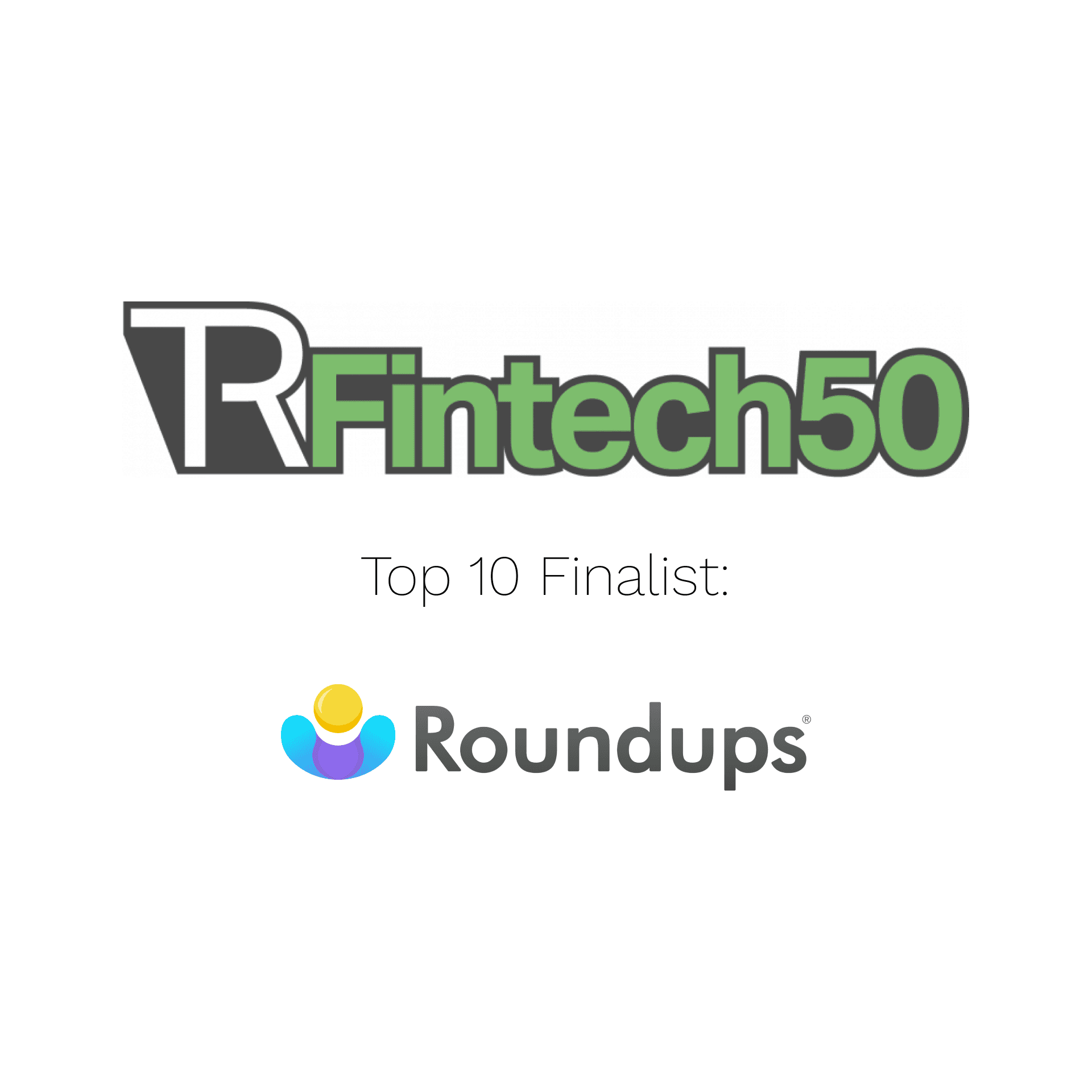 24th February 2021 – London, UK – We are delighted to announce that Roundups has been named as a finalist in TechRound's Fintech50, which ranks the top 50 Fintech businesses and startups in the UK, praised for their innovation and contribution to the UK's fast-growing startup scene. From the hundreds of startups that applied, Roundups not only made the 50 but came in at number 6!
The announcement follows a week of judging from an expert panel including Sharon Miles and Simon Rabin of Chip, Jelle Pol of Dusk Network and Paula Grynczel of Capital on Tap.
Other finalists in the Fintech50 include pension platform PensionBee, banking service provider, BankingCircle, crypto portal Bitstamp, company smart cards Pleo and Soldo.
TechRound is the UK's leading voice for startup news and opinions and the Fintech50 highlights the diversity, innovation and success in the UK startup and business sectors, with people from all walks of life and from all nature of backgrounds demonstrating their ingenuity and creativity. TechRound remains the best place in the UK to showcase the talent and progress in the startup and tech industry.
The judges commended the innovation and hard work of all the entries and the entrepreneurs, especially in their efforts to solve real-life problems through Fintech, making payments or processing more streamlined and effective.
TechRound co-founder Daniel Tannenbaum said: "Once again, we were extremely impressed with the calibre of entries, with some of the most outstanding Fintech companies across payments, budgeting, finance and cryptocurrencies sharing their stories."
TechRound co-founder David Soffer commented: "The UK continues to be the powerhouse for all things startups and Fintech. The TechRound Fintech50 highlights the brilliant concepts and how they have been executed by some very talented people. Above all, this list should act as an inspiration to future Fintech leaders and entrepreneurs and help us create a society where the benefits of Fintech are fully utilised."
---