Could banks just do this?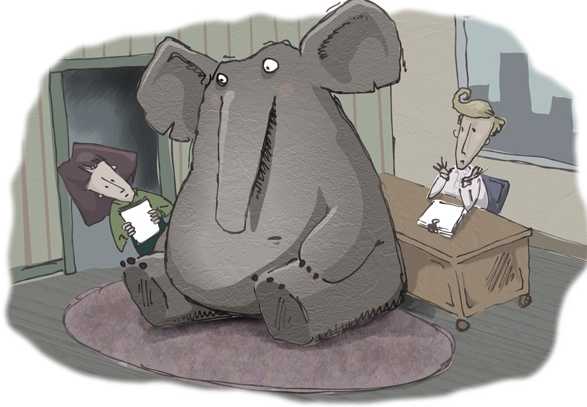 SHORT ANSWER
Banks could, should and in some cases do offer a round-up-and-donate feature. We're building something deeper and more complex than the simple transaction mechanism. We're building the epicentre for your purposeful life.
FULL POST
"Could banks just do this?" was the most obvious questions to ask when we first started talking about rounding up payments for charity. In fact, it was the biggest reservation that we had before diving in and building Roundups.
The answer is: yes, of course they could. With this in mind, the huge elephant in the room of our startup idea was banks - banks who could arguably make us obsolete with an additional feature.
Revolut, Monzo and Starling all have round-up-and-save functionality, and many of the legacy banks have followed. Couldn't they just give customers the opportunity to redirect those vaults/pots/spaces to charity?
Well, yes they could. Actually, Revolut already do and have done so for some time. What's more, the feature has raised many millions for some of the biggest charities in the world! Huge credit to the small team at Revolut who made this happen.
The idea of rounding-up-and-donating via your bank existed long before we arrived on the scene. Barclays piloted the feature way back in 2016 but could not find a way to prioritise the feature in the app, so it was shelved. It appeared in the Monzo forum back in 2018 and is rumoured to be finally launching this year.
The next question to ask is: willbanks start to prioritise charitable features?
We had countless conversations with banks, digital fundraisers and FinTech leaders about whether banks would build and/or promote this feature and why this form of giving hasn't yet cut through to the mainstream. Opinions varied. Some thought banks would do it reactively if it was shown to be loved by users. Others thought banks would never do it if it did not drive revenue or attract new customers.
Let's consider these points in turn:
Will customers love rounding up and donating to charity through their banking app? We think they'll definitely like it. But love it? Nah. The round-up-and-donate functionality is a cool way to donate because you don't notice it going out and you know that there's some goodness happening in all of your transactions. But we don't think that's enough - alone - to create love.
Will a round-up-and-donate feature drive revenue or attract new users? Revenue? No. New users? Maybe. It depends if the feature is loved enough by users for them to tell their friends about it. Having said that, consumers (particularly Gen Z) are becoming more and more likely to demand social responsibility from the brands they engage with. Banks must respond to this, and offering convenient donation tools certainly won't harm their impact credentials - so it may well attract new users as the pressure for purpose increases.
We believe the success of this feature in a banking app will depend on how it is done. The experience and feeling it creates for donors, if any.
"the experience that we could build around [the mechanism] could be much bigger and much more interesting than the mechanism itself."
For us, we realised early on that rounding-up-and-donating was a great donation mechanism BUT the experience that we could build around it could be much bigger and much more interesting than the mechanism itself.
We're going to showyou the impact of your donations in a way that makes you feel more connected to your charity than ever before - and you're going to receive that sense of connection and fulfilment effortlessly, by osmosis. Creating this experience will take a great deal of time and effort.
And this is just the start. Our purpose is to put altruism everywhere. We're living through a phenomenal transition. All of the trends point towards our society becoming more purposeful, more mindful, more "woke". Coronavirus made us realise that we're all Global Citizens and sustainability is finally influencing purchasing decisions. People are proactively trying to do good.
We want to help people make social impact a core part of their everyday lives and their identity. We want people to self-identify as philanthropists.
Banks can, will and should build donation functionality but it's really not in their remit to go much further than this. We're trying to power something deeper and more complex than the transaction itself.
Filip @Ljubicic recently shared the perfect analogy with me. Google Drive should, in theory, make Dropbox obsolete - but it doesn't. This is because cloud storage is priority #26 at Google but it will always be #1 at Dropbox. Donations and social impact will always be a side project for banks but priority #1 for us.
So, we've become pretty comfortable with the bank-shaped-elephant in the room. Banks offering donation tools actually help to create and validate our growing market. Perhaps we will even work with banks in the future to enrich the donation experience for their customers.
For now, we're laser-focused on creating a donor engagement experience that's better than anything you've ever seen. More will be revealed soon.
---