Roundups is now called Ripples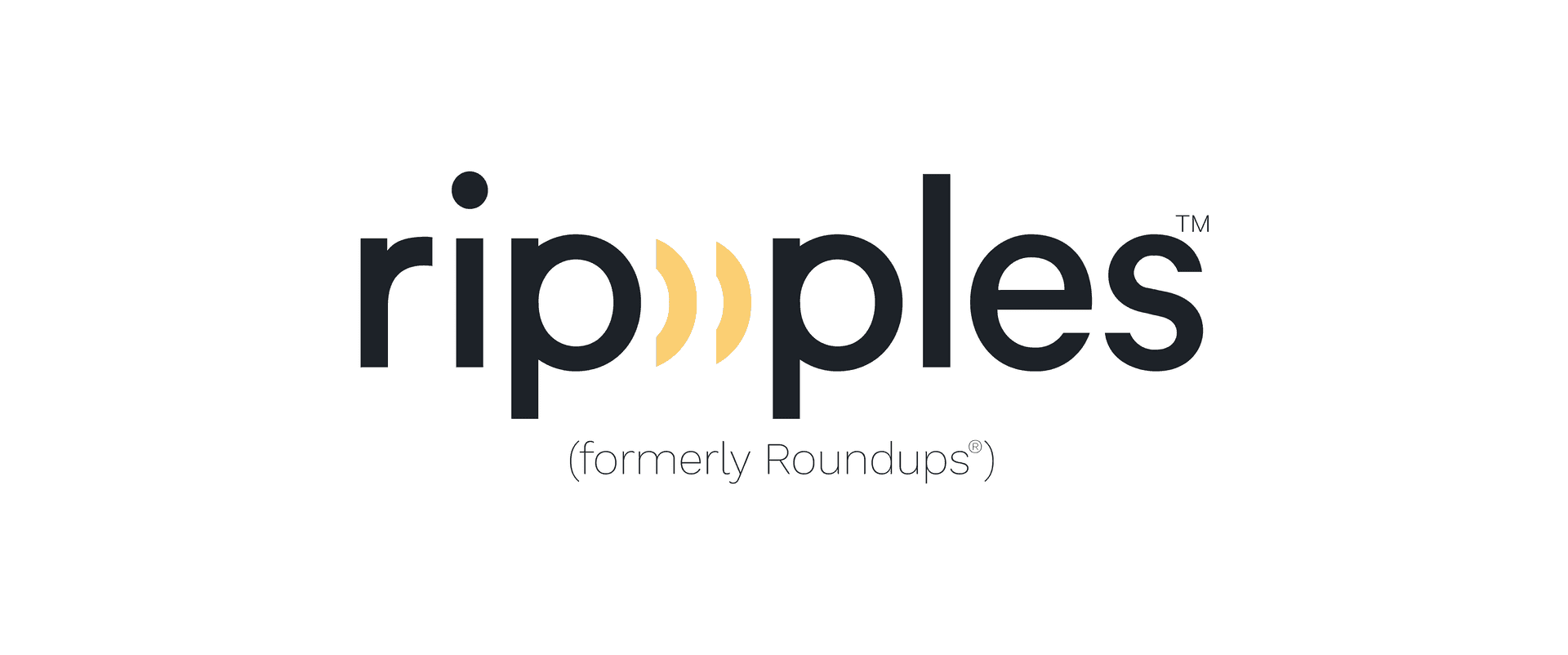 2nd February 2022, London, UK - It's official. Today we changed our name from Roundups to Ripples.
It's a bit of a weird thing, changing your name. We've both built up such an affinity with Roundups over the last couple of years that it feels strange, a little sad and pretty scary to move away from it, just like that.
But, things change and our platform is evolving. Plus, the excitement for what's to come far outweighs the nostalgia!
Why the change?
We started Roundups to digitise and improve upon the age-old habit of throwing spare change into charity buckets. It was a simple name for a simple concept. It did what it said on the tin.
However, after immersing ourselves in the world of digital fundraising for over two years, we can see that there is so much opportunity for innovation. We want to fuel that innovation and create a variety of world-class giving experiences. Ultimately, the name Roundups was too restrictive for that mission.
Why Ripples?
We love the idea that small acts of generosity can ripple outward and have a big impact. Small acts matter. They matter not just to those we help but for our own sense of fulfilment, well-being and humanity. It's cheesy but it's true.
And, did you know that only 28% of people give to charity regularly in the UK? We want to increase that figure and we reckon that small asks are a pretty good way of introducing people to the habit of regular giving.
What will happen to Roundups?
Roundups (as a feature) isn't going anywhere. You will still be able to round-up-and-donate as before and there's nothing else you need to do.
How will the name change affect me?
Well, it won't really.
Everything will continue to work as before. If your apps auto-update, you'll notice our new mustard-yellow Ripples icon has replaced the Roundups icon. You can check that you're on the latest version in the iOS App Store or Google Play Store.
Is the app changing?
Only slightly, for now.
You'll notice the new colour scheme, logo and app name but we haven't released major design and functional updates just yet. Huge improvements are coming though and we can't wait for you to have them. Here's a sneak peek at our new style 😎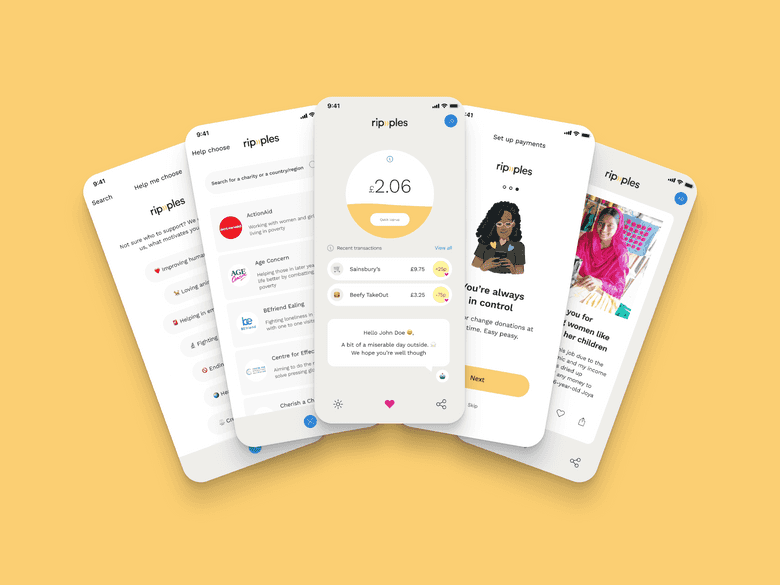 What's next?
We'll be releasing loads of updates in the coming weeks. The Ripples app will look better, feel better and perform better. We're mostly focused on creating a really satisfying and rewarding giving experience for you. To that end, we will be reaching out to request your feedback on future updates. If you can spare a minute to answer these requests, know that you will be moulding the future of Ripples and we really do appreciate your time.
If you have any feature requests or feedback, please let us know by emailing hello@joinripples.org

As always, thanks for your support. We're here to help if you have any questions.
Sean & Matt
Co-Founders of Roundups Ripples
---